The Asian American Cultural Center (AACC) Mentor & Mentee (M&M) Program pairs incoming first-year and transfer students with mentors who will aid their mentees in adjusting to campus life and serve as a resource during the academic year. The M&M program aims to connect students with diverse communities at Rutgers. Mentors will provide guidance, motivation, and resources to better support mentees. The AACC hosts monthly events that focus on developing different skills such as academic registration, networking, and career building. In addition, mentors and mentees get the opportunity to engage in the Asian, Pacific Islander, Desi (American) community on campus.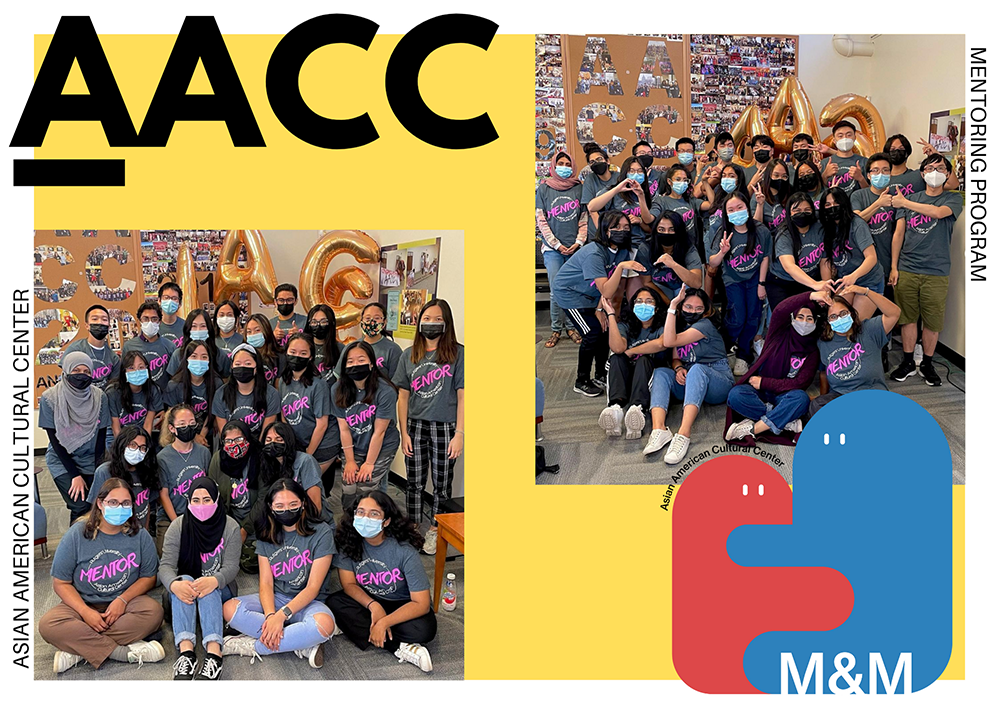 ​
Mentee Recruitment for 2022-2023
Mentee Applications are now live! Please fill out the 2022-2023 AACC Mentee Application so we can collect your information and Mentor preferences! You will be notified of your acceptance as a Mentee when the academic year begins in fall! If you are looking to apply to be a Mentor or have any other inquiries, please contact us through our socials and email below.
To stay up to date with us, be sure to follow us at @aacc.mentoring on Instagram!
If you have any questions, please DM us on Instagram or email us at aacc.mentors@gmail.com!
View our other socials and links: linktr.ee/aacc.mentors
Why AACC M&M Program? 
Benefits for Mentors
As a mentor, you will support incoming first-year/transfer students throughout their transition at Rutgers University, giving you the opportunity to develop more skills and connections throughout the year. You can get a learning opportunity by interacting with people of diverse backgrounds and giving back to the community by passing your knowledge to your mentee. 
Some skills you will gain are networking skills Developing leadership and management qualities. You will also develop problem solving and time management skills, while enhancing your communication skills and personal growth.
Benefits for Mentees 
Guidance regarding assimilation into college life, with a focus in Asian American specific issues (identity, stereotypes, etc.)
Personal one-on-one support and the ability to create friendships with those of a similar ethnic background
Monthly events and meetings to ensure mentor and mentee relationship is strong and supported
Assistance with getting connected to diverse communities at Rutgers and assurance that they are able to get involved on campus
Exposure to the AACC's numerous APIDA-specific events as well and resources such as Career Month, "Let's Talk", PALNY and APIDA Heritage Month
The development of feelings of empowerment and confidence as an Asian-American on campus
Mentor-Mentee Spotlights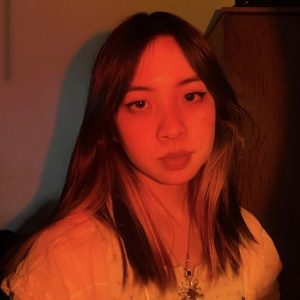 ​
"I'm very glad I joined the M&M program this year. My mentee is really cool and I've seen the way having a mentor can improve someone's life for the better. I'm really glad I could be a part of his support system and that he could be a part of mine, and I think the Peer Coordinators did a great job creating the current mentors and mentee pairs. All of the events are also super fun and well thought-out. Would 10/10 recommend joining the program!" 
Jennie Shih, Mentor (2021-Present)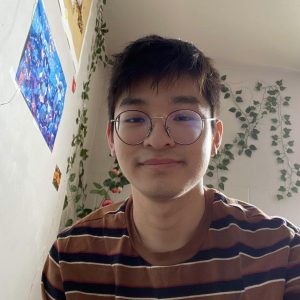 ​
"My experience as a mentee at the AACC was life-changing. I love meeting and engaging with other mentees and mentors in the community. The best part was meeting my mentor, Jennie. We built a solid connection with each other from day 1. She helped me through my class schedule and informed me about college life. It was the most memorable time I spent with my mentor. I am proud to be part of the AACC community as a mentee!" 
James Young, Mentee (2021-2022)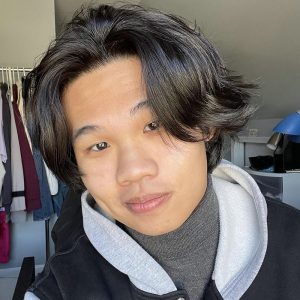 ​
"Through the AACC Mentor & Mentee program I was able to meet Ryan, my mentee, and so many wonderful people! I enjoyed all the time that I spent with Ryan, hanging out all the time and encouraging him to make the best choices for his career at Rutgers!"
David Chiu, Mentor (2021-Present)
​
"Becoming a mentee was one of the highlights of my college experience. I was able to be exposed to so many fun opportunities through my mentor, and the AACC community has become a second home for me!" 
Ryan Nguyen, Mentee (2021-2022)
Frequently Asked Questions (FAQ)
Is there any requirements needed to apply?

No! All first-year and transfer students are welcomed to apply. 

What does APIDA stand for?

APIDA stands for Asian American Pacific Islander Desi American, a pan-ethnic classification that includes ethnics and identities of countries in Asia and many islands and island groups in the Pacific. There is a huge diversity of religions and values among the APIDA population. Over hundreds of languages and dialects are represented.

What makes the AACC Mentoring Program different from other programs?

The AACC Mentoring Program provides a unique experience by allowing mentees to learn more about Asian culture and become involved with the APIDA community here at Rutgers. The mentoring program allows mentees to relate with their mentors on similar experiences as Asian Americans while also receiving guidance and advice.  

Do you have to be identified as APIDA to apply?

No! We welcome students of all races and ethnicities who wants to be involved with the APIDA community at Rutgers.

How do I get matched with a mentor?

After filling out the application, we look to match Mentees with Mentors based on major, gender identity preference, and interests.

What is the time commitment as Mentee?

Being a mentee does not take a huge time commitment. Mentees can meet with their mentors during times that works best for them. You will utilize your time management skills to balance your commitments.

How will I communicate with my Mentor? Will we need to meet face to face?

Due to COVID-19, communication may be in any form of their choice such as via phone, e-mail, web meeting etc., as long as both parties feel comfortable.