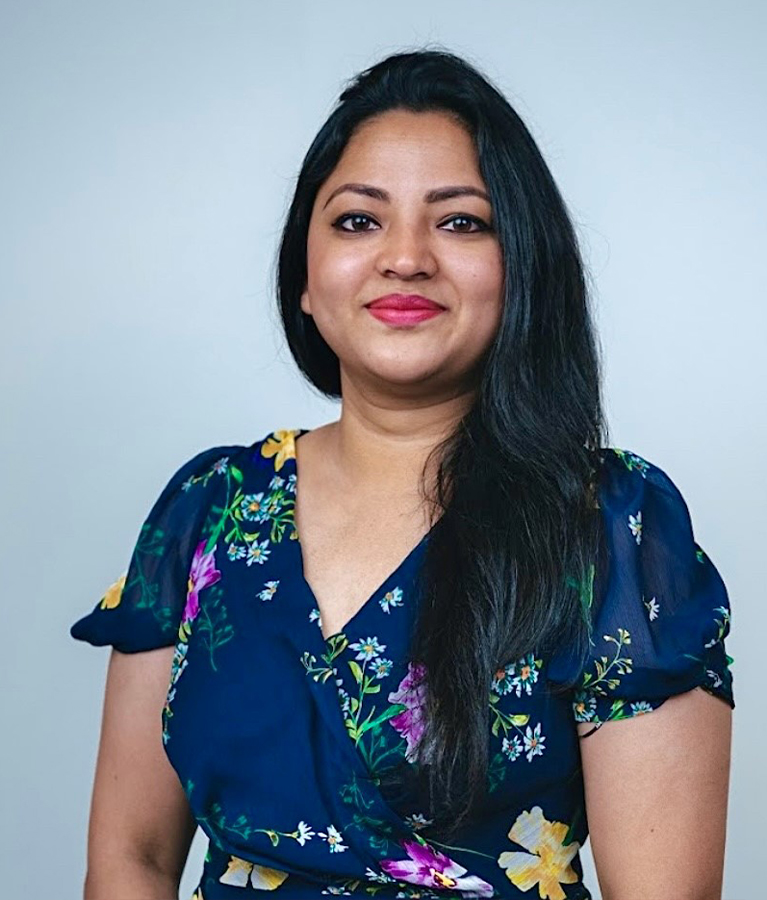 Naima Chowdhury, Assistant Director
Contact: naimach@echo.rutgers.edu
B.A Women and Gender Studies and Visual Arts, Rutgers, The State University of New Jersey
M.A. Ethics and Society, Fordham University
I am a proud EOF graduate and McNair scholar of Rutgers University–New Brunswick. Prior to joining, I worked in residential life for Stockton University, where I co-created and oversaw the Residential Oasis for Intercultural Engagement. My dedication to create inclusive safe spaces for students of color stems from my experience of growing up as a first-generation college student in a predominately white community. The need for equal access and opportunities in the Asian Pacific Islander and Desi American (APIDA) community led me to serve Rutgers students.
My work for intercultural engagement and social justice impacted many students of color learn to advocate for themselves and for their marginalized communities. I chose to serve the Asian American Cultural Center because I want to continue develop and guide students to become ethical leaders, who will decrease the social inequities in the world. At AACC, I use my expertise in programming and student development to create more inclusive and safe spaces where we promote equality and respect human dignity and life as the most valuable foundation of our community.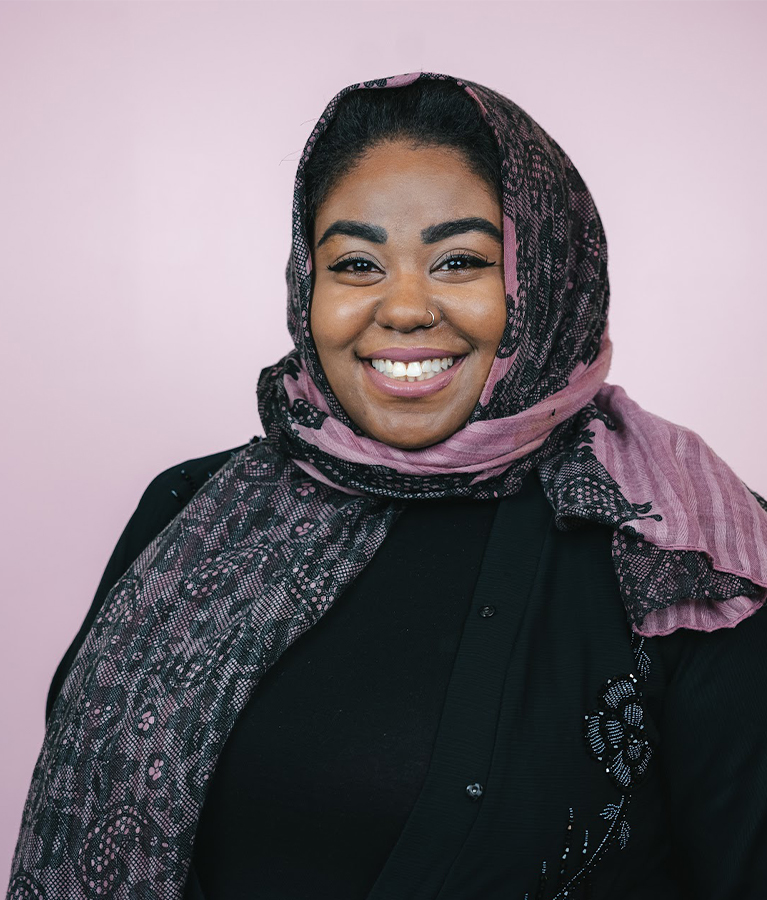 Shaheena Shahid, Senior Program Coordinator
Contact: Sys30@echo.rutgers.edu
Ed.M in Foreign Language Education and ESL, Rutgers, The State University of New Jersey
M.A in Development and Diplomacy with specialization in Human Rights/Sustainable Development, University of Peace
B.A. in African Middle Eastern South Asian Language and Literature (AMESALL) and B.A. in Middle Eastern Studies, Rutgers, The State University of New Jersey
Shaheena Shahid is one of our new Senior Program Coordinators at the AACC. Shahid has experience working in K-12 to university settings, as well as refugee camps, shanty towns and orphanages across the world, teaching literacy, social justice, cultural competency. As a first generation American, OF scholar, she also has a double master's in Education from Rutgers Graduate School of Education as well as Sustainable Development/ Diplomacy degree from the University of Peace. She is fluent in 6 languages (English, Arabic, Urdu, Hindi, Spanish and Portuguese) and is also a former Gilman and Fulbright Scholar. Shahid has also worked as an immigration paralegal assisting in translation and asylum-seeking cases. She is a licensed translator. Shahid is a published author of 5 books. Shahid is the founder of Hijabi Nomad, which provides curriculum advice/materials and prepares travelers.
Administrative Assistant (Vacant)