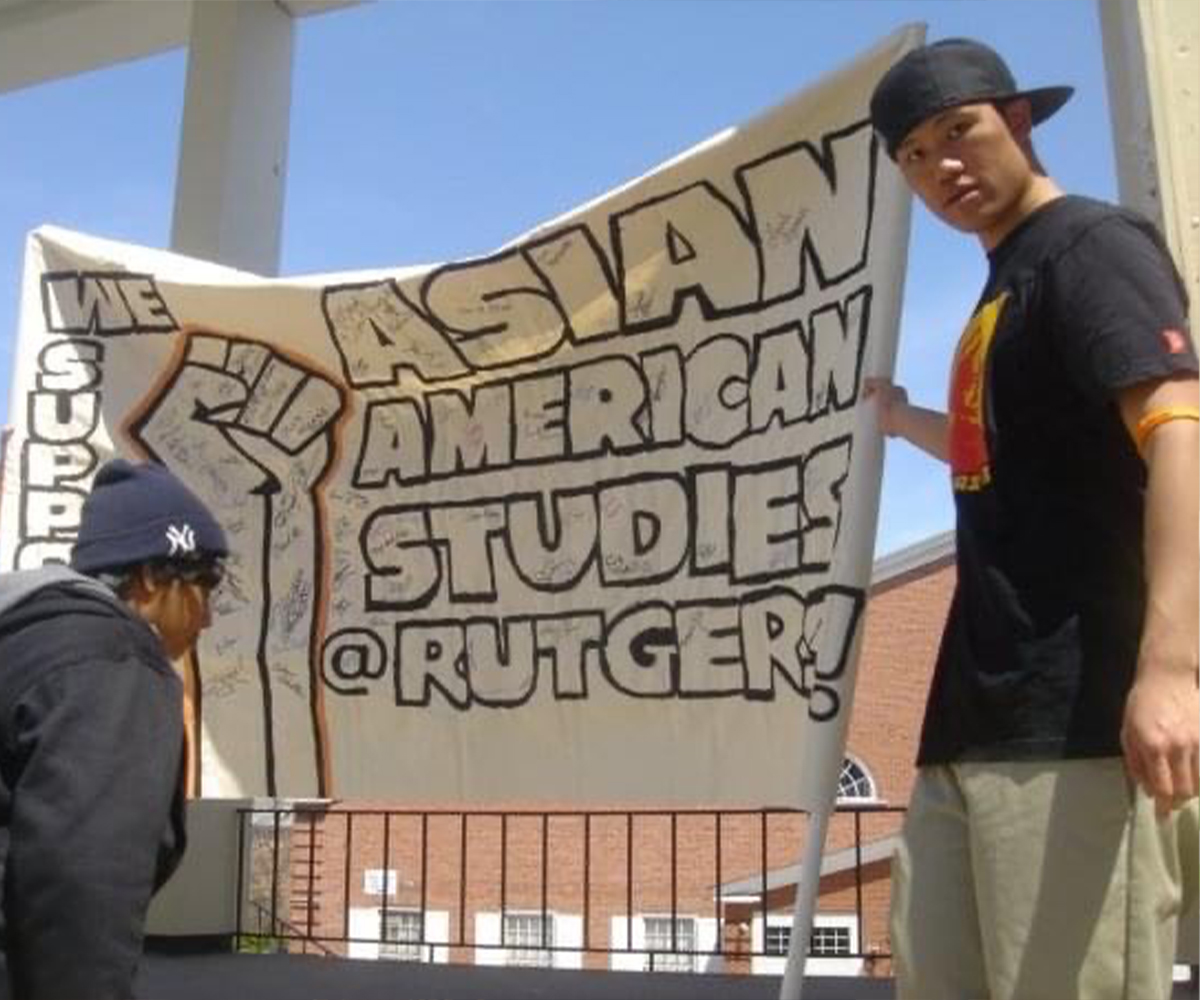 Laurence Louie, an alumnus of Rutgers University (Class of 2009), is a chef currently residing in London with plans to soon open his own restaurant in just outside of Boston in Quincy, MA. During his time as a Scarlet Knight, Louie was a fierce advocate for the Asian American community and highly involved in the Asian American Cultural Center (AACC). Now, in a time of heightened racial violence and national unrest, he reflects on his foundational experiences at the AACC and how they influenced his current and future endeavors in championing change:  
I knew I was exactly where I needed to be. We found students sharing that same activist drive. We fought for Asian American Studies. We organized rallies. We started the first Asian American newspaper on campus. We had open mic nights. We hosted a huge Asian American student conference. We did it all out of that space, the AACC. It was a space where we all came together, activist groups, cultural groups, fraternities and sororities, dance crews, gaming groups, everyone. For the remainder of my college experience, this was the deepest sense of community I had ever felt. 
It was the first semester of the 2007-08 academic year that I had read enough articles, watched enough documentaries, and listened to enough conscious hip hop to be self–proclaimed "woke." My cousin, at the time, was studying at Stanford University where he was arrested for civil disobedience on campus fighting against sweatshop–produced campus merch and I couldn't help but think to myself: what the hell was I doing with my life? What was I contributing to this world? Still having few answers to these big questions, there seemed to be only one concrete action I could take in that moment.  
It was great, but it was also incredibly exhausting. Working day to day in an uphill battle against injustices from all corners is not easy and it certainly takes a toll on you. But how do you just put it down and walk away? Til this day, I don't have an answer to that, but I also don't think it's as simple as working as either being an activist or not. In my third-decade of life wisdom, I've realized it's not just about what you do, but how you do it. What are your values? How do you fulfill those values in your everyday life? What are the impacts of those values on your family, social, or professional life? These are some of the most important questions I've ever posed to myself.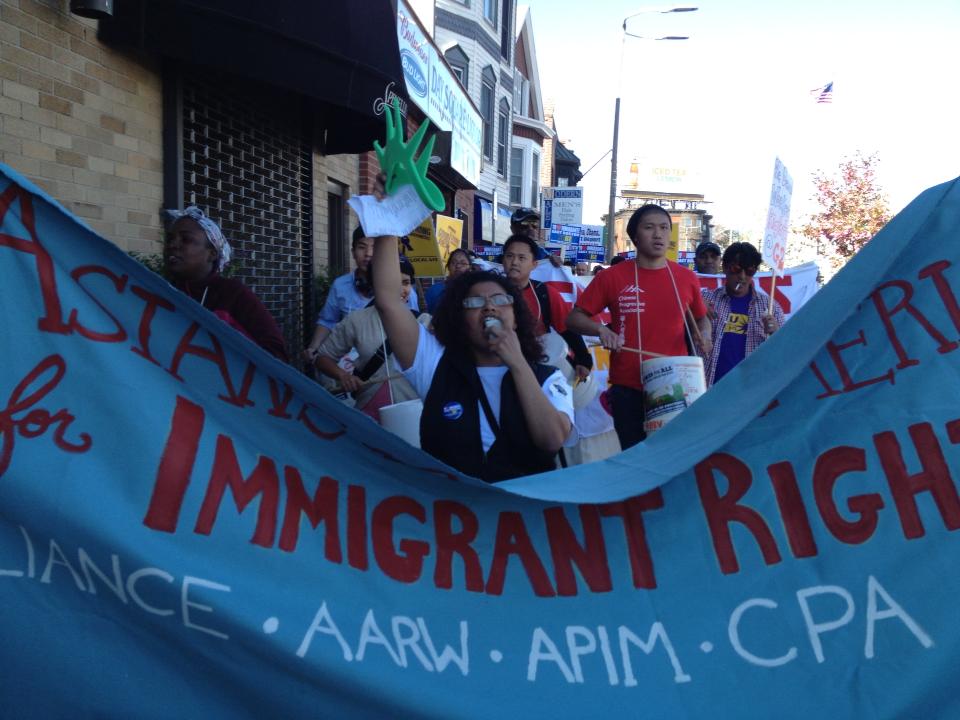 Louie in an Immigrants' Rights March, Boston Chinatown. 
After my work in the Chinatown community, I spent a year in China where I was able to reflect on those exact questions and it led me to food. For me, food was always the gathering point for the most important moments in life and, naturally, my love for consuming food turned into a love for cooking food. I started on this path as a chef not knowing where it would lead me, but the longer I've been on it, the more I find myself gravitating towards those values I held in my activist work. Good wages, healthy kitchen culture, strong community relationships, and sustainable agriculture are all things I'm unwilling to compromise in as I start my own restaurant. I find that those values aren't determined by my job, but quite the opposite. What you do is defined by what you hold dearest to you and you find ways to build it into every fabric of what you do.