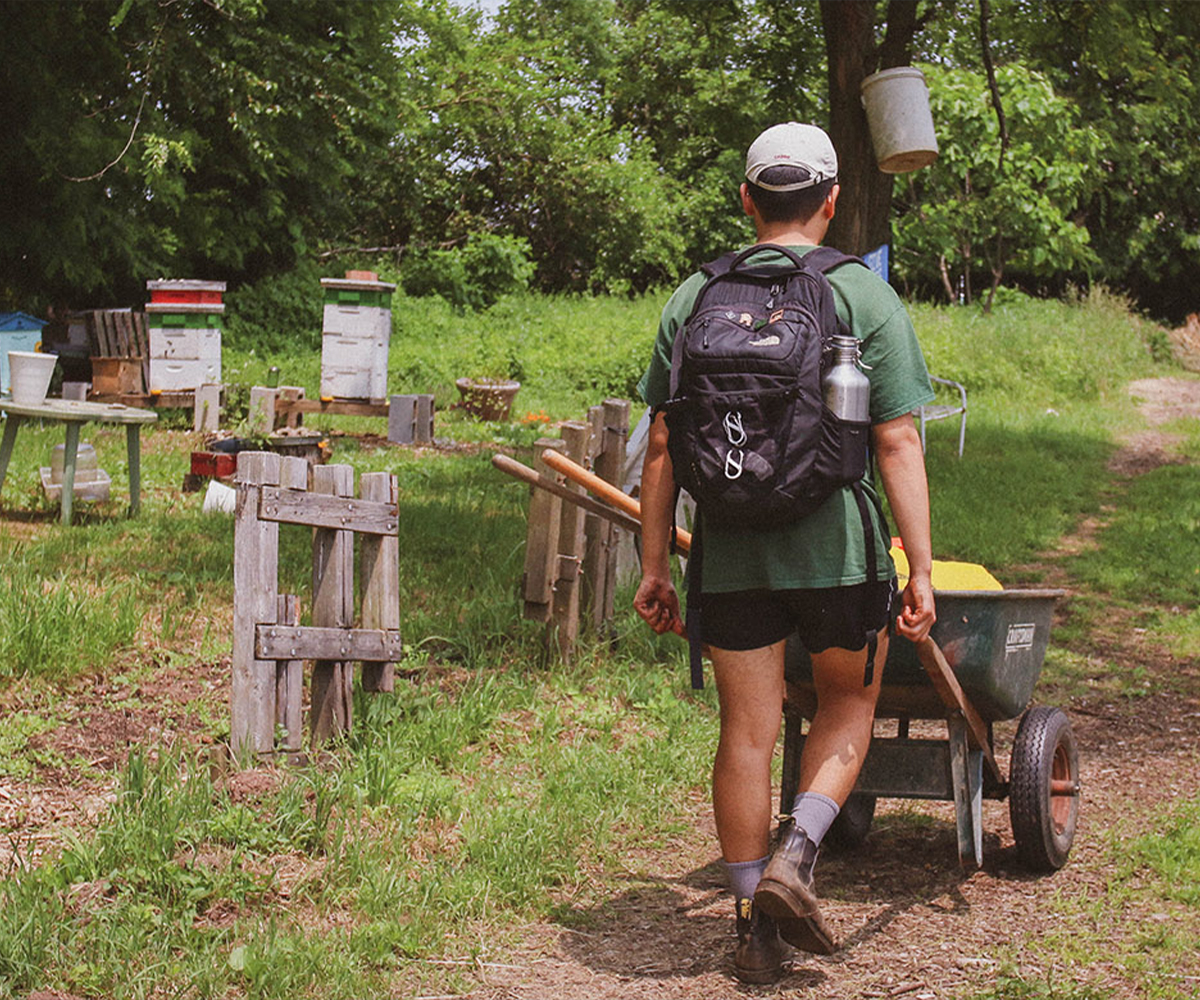 On a humid summer day, TaeHo Lee spent his free afternoon at the Cook Organic Gardens. A recent Rutgers graduate, Lee was back at his alma mater helping friends work through compost bins, full of smiles and easy banter. Watching Lee, one would assume he always intended to study environmentalism. But when he first arrived at Rutgers, he was on a completely different path.
"I was originally going to do electrical engineering," says Lee. "But it wasn't my dream, it's what my parents wanted me to do. That's when I discovered the major in environmental policy, institutions, and behavior (EPIB) and realized it was perfect for me."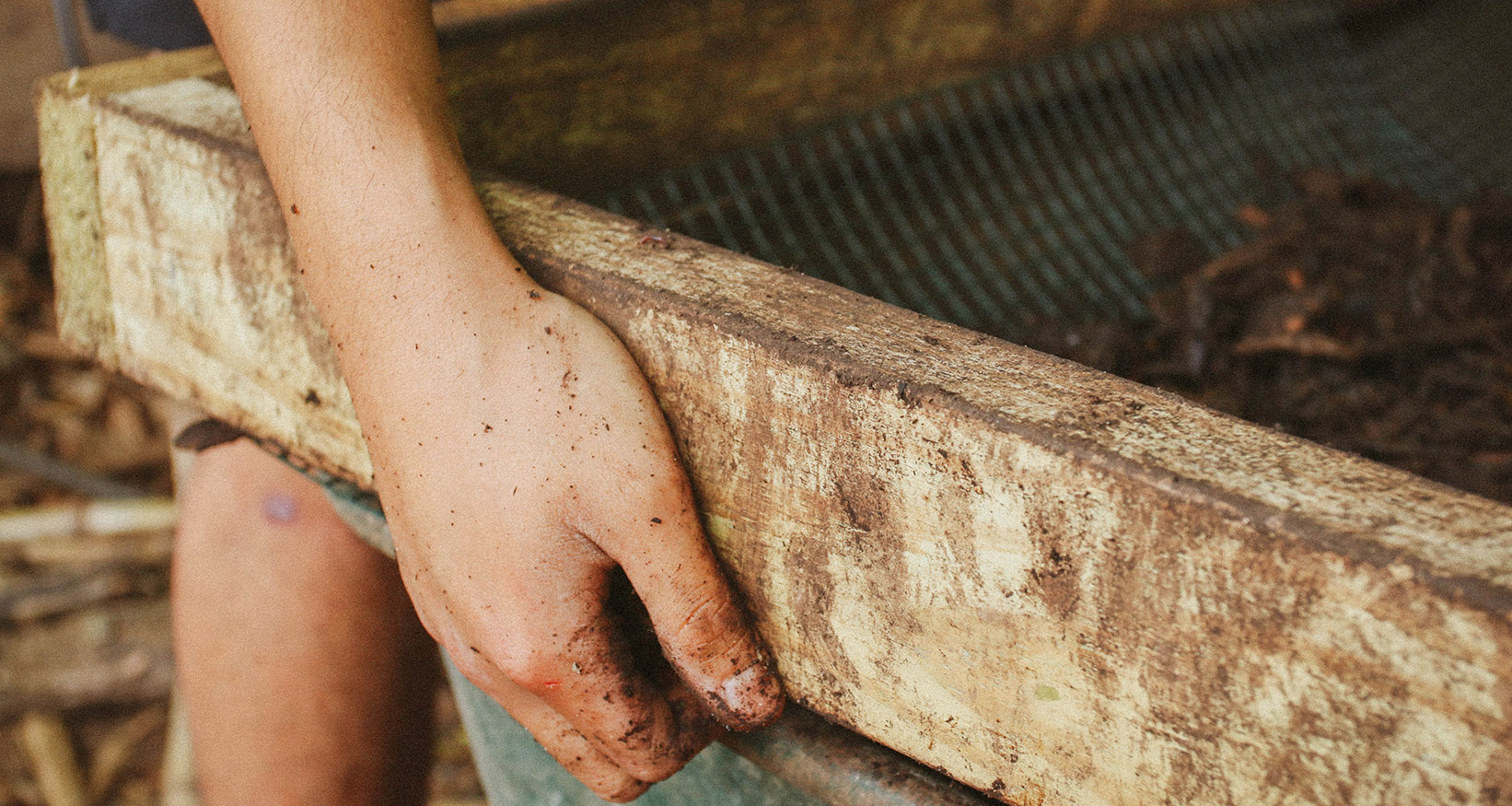 Even though Lee always expressed an interest in environmental studies, it wasn't until he actually made the switch from electrical engineering to EPIB that he began to fully immerse himself in environmental awareness. Taking action, Lee joined clubs like Students for Environmental Awareness (SEA) and RU Compost, while also working as a student farmer for Rutgers Gardens.
"I was able to grow organic produce and fruits, which were then sold at the Rutgers Gardens Market and donated to Elijah's Promise, a local soup kitchen based in New Brunswick," says Lee. "I really enjoyed the experience of organic farming, and it's an interest I want to pursue in the future."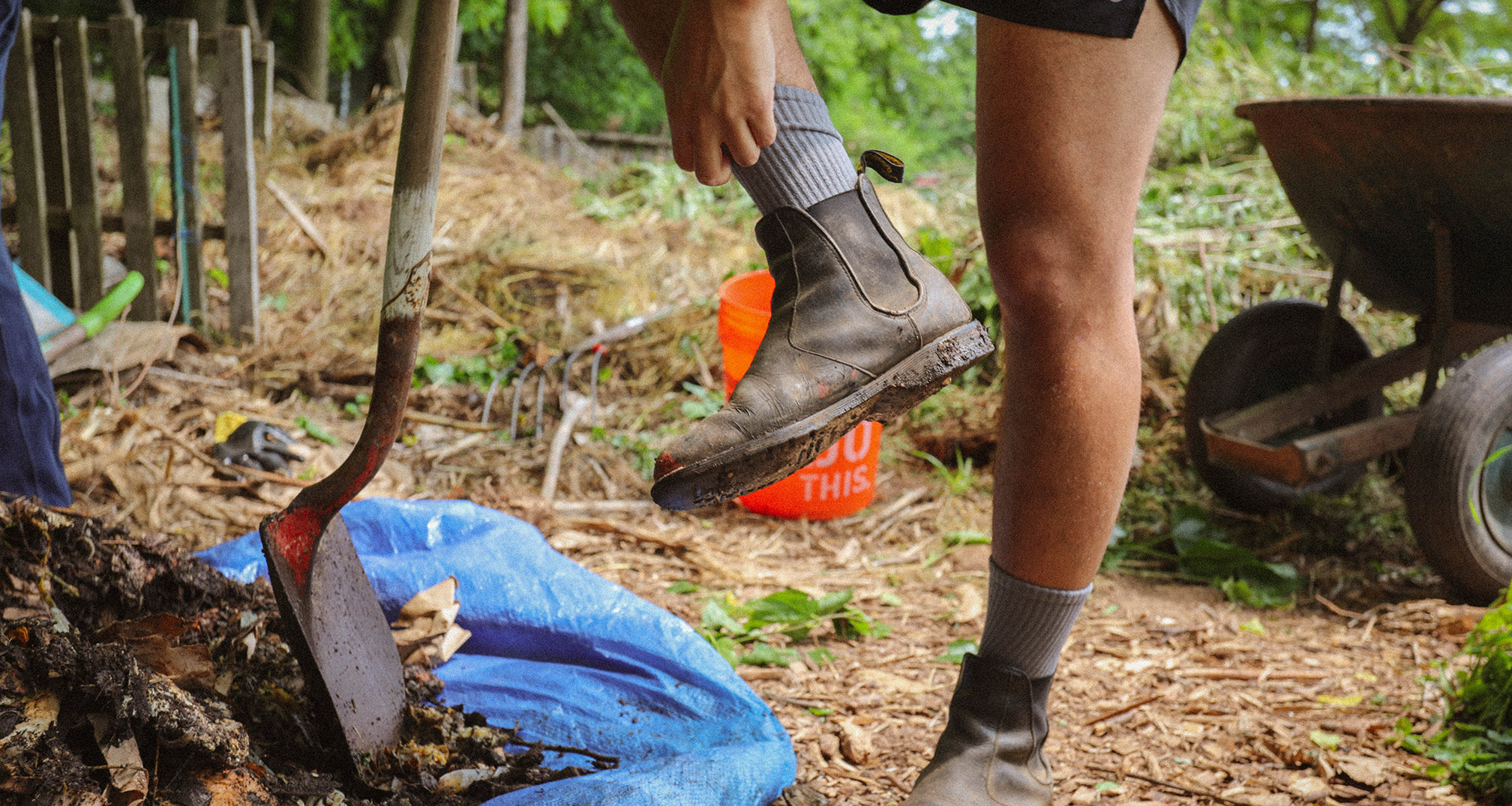 Going forward, Lee hopes to take his experiences both in and out of the classroom and apply them to a career in the environmental field. But before officially starting the job search, Lee will bike across America with a team of 11 people to raise money for Elijah's Promise. The tour, ultimately bound for Portland, Oregon, took off on June 15 from Buccleuch Park in New Brunswick.
"The bike tour gives me more opportunities to volunteer with Elijah's Promise," says Lee. "Now I can actually represent the organization by biking across America and volunteer at nonprofits along the major cities."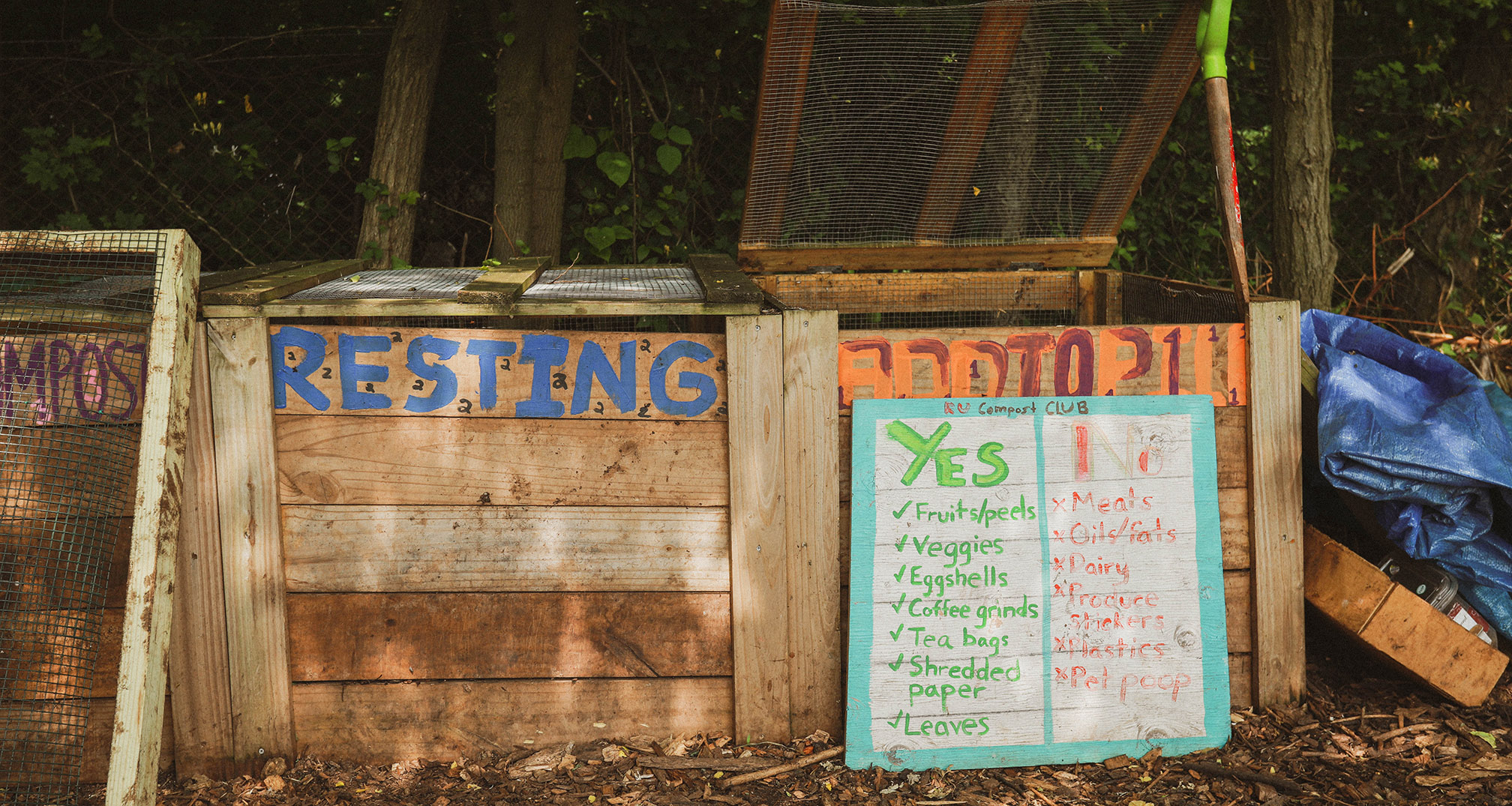 In addition to his passion for addressing food insecurity, Lee also has plans to return to his native South Korea in hopes of using the skills he's learned to improve the environmental conditions of his own country.
In fact, Lee's senior project focused on the destruction of four major rivers in South Korea. According to Lee's research, the rivers were replaced with the construction of dams and canals, which caused millions of fish to die and destroyed the local river communities' way of living. Another environmental issue that greatly worries Lee is the level of transnational air pollution in South Korea.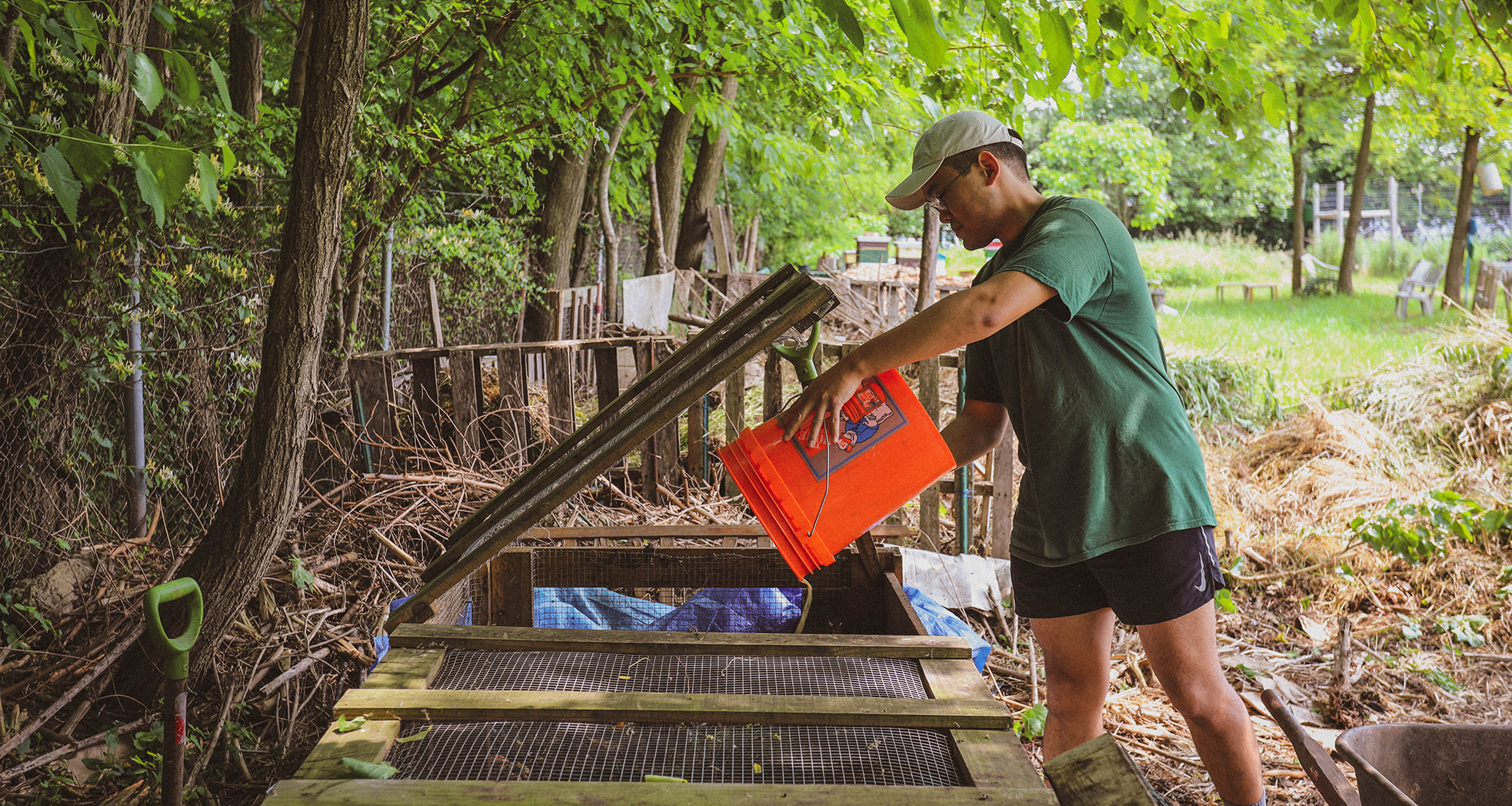 "When I grew up it wasn't that big of a problem, so we could still go outside and maybe we'd get a little dusty. But right now, people have to wear industrial masks on some days because the pollution is so bad," says Lee. "I want to go back [to South Korea] and help create better environmental policies."
As the midday sun bore down, Lee closed the lid of the third and final compost bin, his hands caked in dirt. Knowing the future is filled with exciting possibilities, he exchanged some final words with his friends and gathered his supplies.
"Choosing environmental studies wasn't a passionate decision," says Lee, "But a rational one."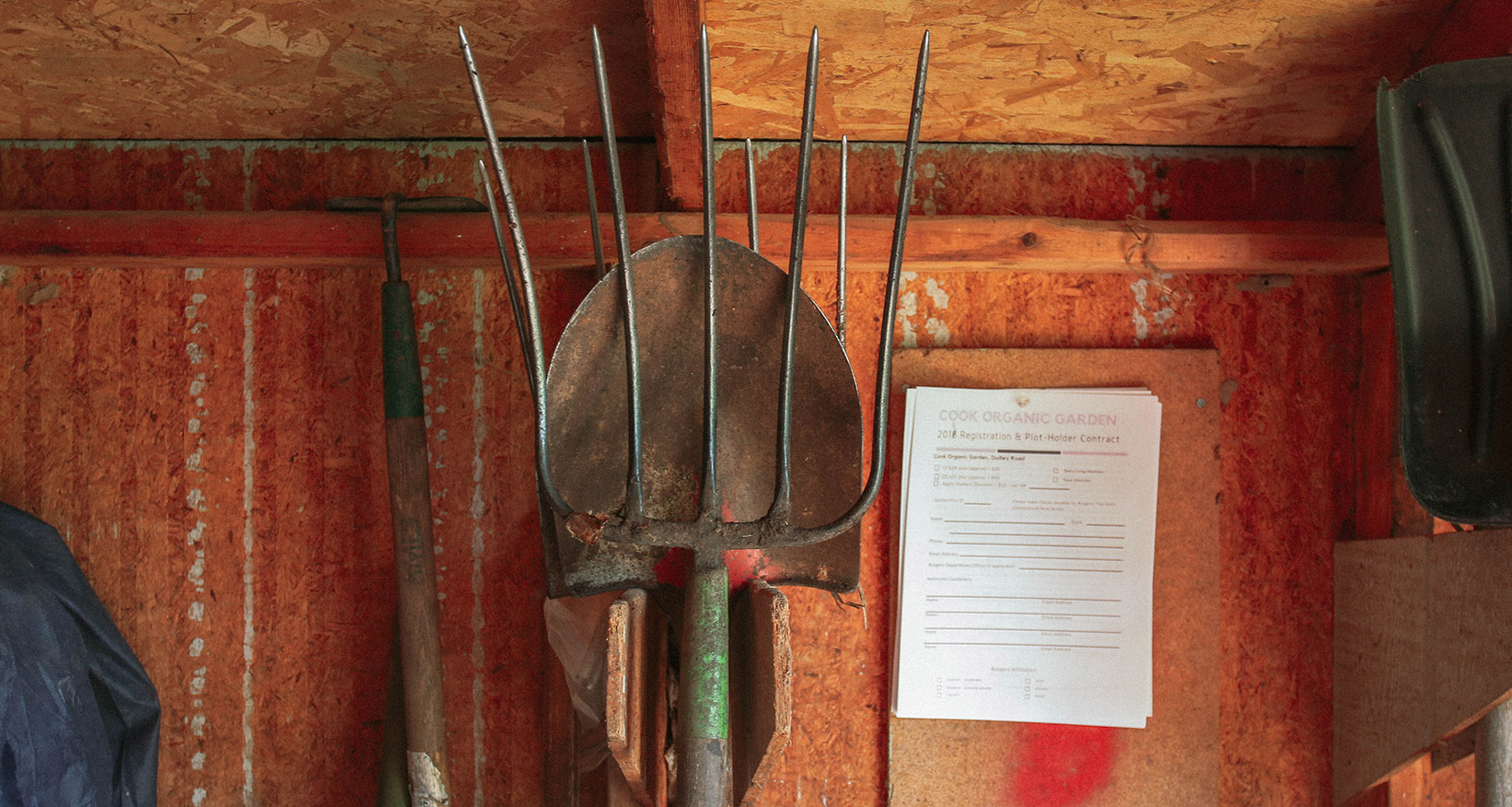 TaeHo Lee graduated from Rutgers University-New Brunswick in May 2019 with a bachelor of science degree in environmental policy, institutions, and behavior. He was a student assistant at the Asian American Cultural Center, a student farmer at Rutgers Gardens, and a member of RU Compost and Students for Environmental Awareness. He is a 2019 recipient of the George F. Clark Academic Excellence and Service Award for his outstanding achievements during his time at Rutgers.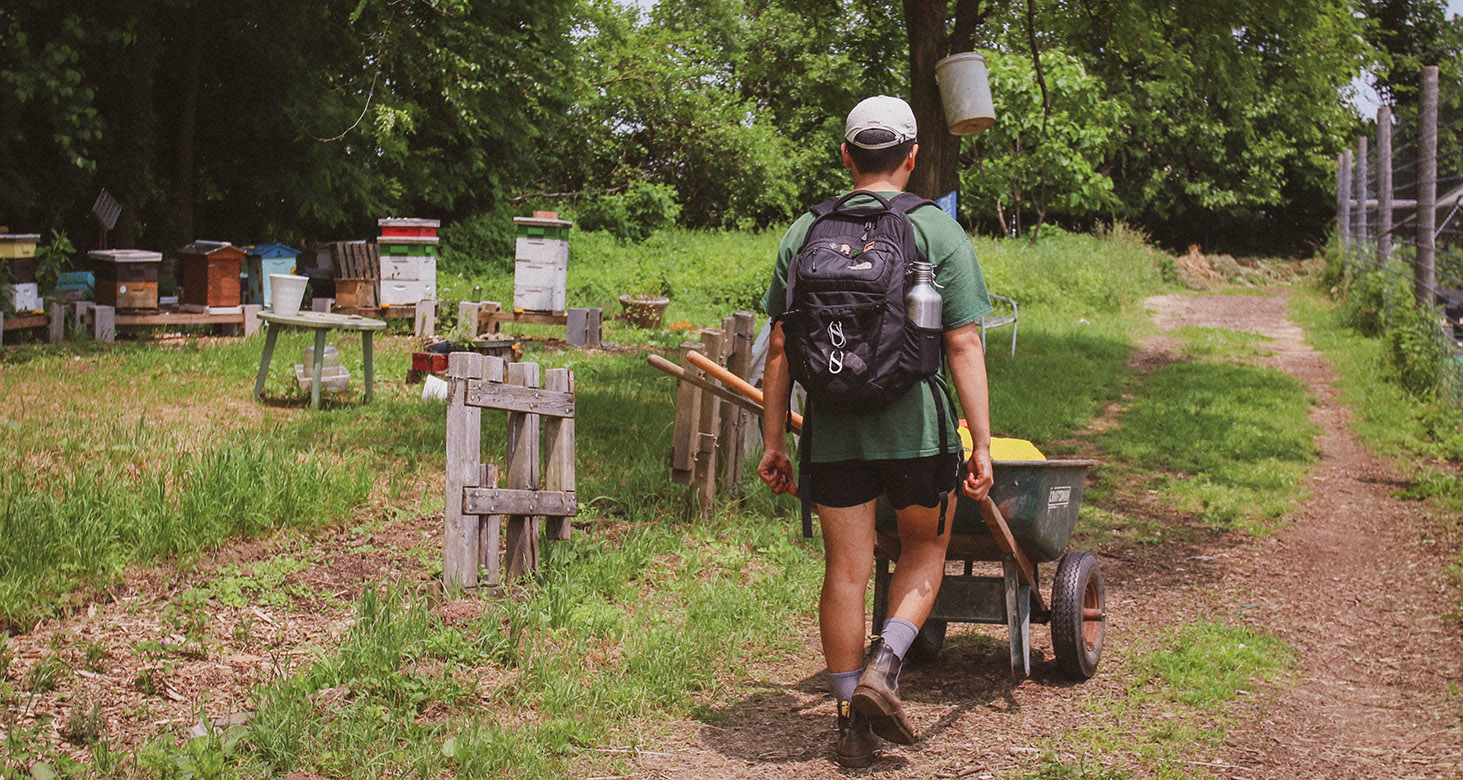 This story originally appeared on the Division of Student Affairs website.